Cavedog's Total Annihilation is one of the best-loved real time strategy games of all time, and despite poorly thought-out unit balance, dodgy net code and a complete lack of official support for more than a decade, it's still a popular multiplayer title fifteen years after its release.
Supreme Commander, the spiritual successor developed by Chris Taylor's Gas Powered Games, captured some of the original game's appeal, but its sequel, Supreme Commander 2, lacked the epic scale of TA and SupCom.  Planetary Annihilation looks set to be a spiritualer successor; an unashamed homage to the epic scale of the original, but taken to an ambitious new level.  Uber Entertainment (developers of Monday Night Combat) are set to develop, with TA and SupCom development vet Jon Mavor heading up the project.
Battles will take place across entire planetary systems, with moonbases, asteroids used as kinetic impactors capable of glassing entire planets, and also robots that blow each other up. The Kickstarter for the project looks to be doing well; already halfway to its $900,000 goal after only four days.  Check out the trailer after the break or on the Kickstarter page.  If you liked Total Annihilation, you will love what's planned for Planetary Annihilation.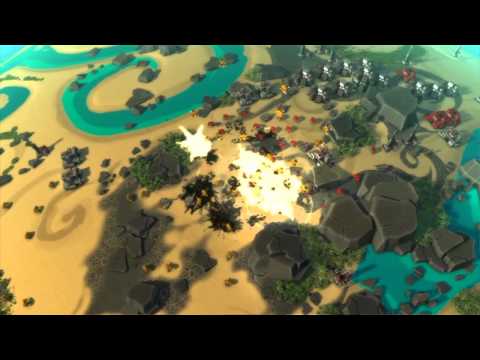 Check out PC Gamer's interview with Jon Mavor for more in-depth information.